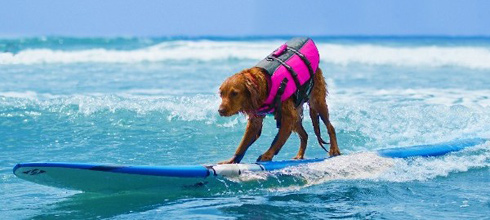 Dog Film Festival Comes to Los Angeles This Summer
After premiering in New York, the Dog Film Festival comes to Los Angeles June 4-5 at the Majestic Crest Theater in Westwood. Screenings will include documentary, animated and live-action shorts that "illuminate the canine-human bond." Among the highlights is renowned photographer William Wegman's 30-minute film The Hardly Boys in Hardly Gold starring four of his famous weimaraners in costume.
For more info, www.dogfestival.com

George Miller to Preside Over Cannes Jury
Australian director, producer and screenwriter George Miller has been selected President of the jury at this year's Cannes Film Festival, running May 11 - 22.
It was last May that Miller premiered his Mad Max: Fury Road out of competition in the Official Selection at Cannes.
Woody Allen's latest film, Cafe Society, will open the Festival. He previously opened Cannes twice – in 2002 with Hollywood Ending and in 2011 with Midnight in Paris – making him the first director with three Opening Night films at Cannes.
For more info: www.festival-cannes.fr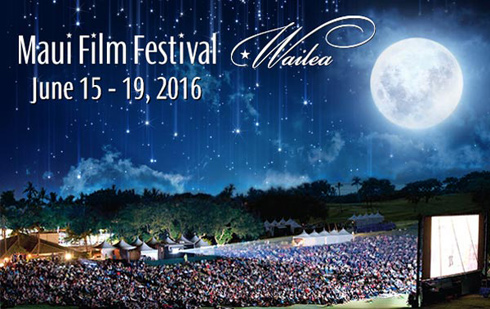 IFP Film Week Moves to Brooklyn
After 37 years in Manhattan, IFP Film Week has moved to the DUMBO neighborhood of Brooklyn. The annual co-production market for film, television, web-based and VR entertainment will take place in the Made in NY Media Center September 17 - 22.
For more info: www.ifp.org

Anna Magnani Retrospective at Lincoln Center
The Film Society of Lincoln Center has announced La Magnani, a 24-film series to screen entirely on 35mm and 16mm.
The series will feature works by Cukor, De Sica, Fellini, Lumet, Renoir, Rossellini and Visconti, among others, and run May 18 - June 1.
For more info: www.filmlinc.org

CALL FOR ENTRIES
Ongoing Deadlines
Chicago City Limits Comedy Film Fest
www.firstsundays.com
Hollywood Shorts
http://blog.hollywoodshorts.com


Inside Film Home | News & Views | Film Fests by Month
Screenwriting | Past Articles
All Inside Film logos, artwork, stories, information and photos are
© 1997–2015 Inside Film Magazine. All rights reserved.
Do not duplicate or distribute in any form. All other logos,
artwork and photos are © their individual owners.