LEONARDO DICAPRIO AND MARTIN SCORSESE TO RECEIVE SANTA BARBARA FILM FEST'S CINEMA VANGUARD AWARD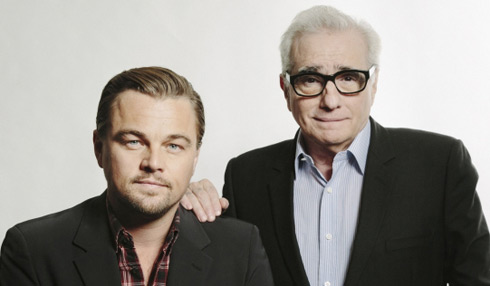 The Santa Barbara International Film Festival will honor director Martin Scorsese and actor Leonardo DiCaprio with the Cinema Vanguard Award on February 6 at the historic Arlington Theatre.
They will be celebrated for their five-film collaboration – Gangs of New York, The Aviator, Shutter Island, The Departed and their latest film The Wolf of Wall Street.
The Cinema Vanguard Award was created "in recognition of those who have forged his/her own path, taking artistic risks and making a significant and unique contribution to film."
The film festival runs January 30 - February 9, 2014. For more info, go to www.sbiff.org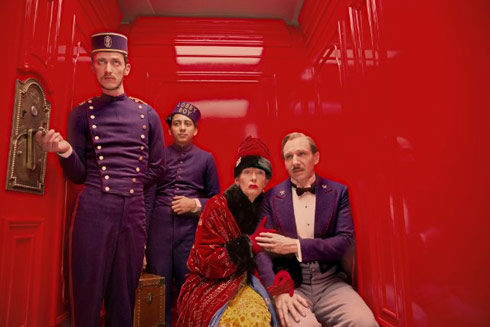 WES ANDERSON'S THE GRAND BUDAPEST HOTEL TO OPEN THE 64TH BERLINALE
On February 6, the Berlin International Film Festival will open with the latest film from director Wes Anderson – The Grand Budapest Hotel.
The highly-awaited film, set in 1930s Europe, stars Ralph Fiennes as hotel concierge Gustave H and Tony Revolori as the lobby bellboy Zero. The stellar ensemble cast includes F. Murray Abraham, Adrien Brody, Willem Dafoe, Harvey Keitel, Jude Law, Bill Murray, Edward Norton, Saoirse Ronan, Jason Schwartzman, Tilda Swinton, Tom Wilkinson and Owen Wilson.
The festival runs February 6 - 16.
For more info, www.grandbudapesthotel.com

WILLIAM H. MACY DIRECTORIAL DEBUT TO CLOSE 2014 SUNDANCE FILM FESTIVAL
Willaim H. Macy directs and stars in Rudderless, a rock 'n' roll drama which also stars his wife, Felicity Huffman, along with Billy Crudup, Selena Gomez and Laurence Fishburne. The film was chosen as the Closing Night Film of the Sundance Film Festival, which is celebrating its 30th anniversary this year.
The Festival selected 117 feature-length films (from 37 countries), out of 12,218 submissions this year. First-time directors shot 54 of the films and 97 are world premieres.
The 2014 Sundance Film Festival runs January 16 - 26 in Park City, Salt Lake City, Ogden and Sundance, Utah. For more info, go to www.sundance.org/festival

POWGIRLS TO PARTICIPATE AT POW FEST
A group of high school girls will also be taking part in this year's POW Fest (Portland Oregon Women's Film Festival) running March 6-9. The "POWgirls" will develop, produce, edit and present a film during the Youth Shorts Program.
For more info, www.powfest.com

MEDICINE OF THE WOLF WINS HUMANE SOCIETY ANNUAL FILMMAKING GRANT
Julia Hoffman's Medicine of the Wolf, a documentary examining the treatment of America's gray wolves, has won the 8th Annual Animal Content in Entertainment documentary grant from The Humane Society of the United States. The film explores the role wolves have played through American history, and follows the work of environmentalist/National Geographic photographer Jim Brandenburg, who has studied wolves in the field for 44 years.
There are only an estimated 5,000 gray wolves roaming the lower 48 states today. Their recent delisting in certain regions from the federal Endangered Species Act could push the wolf population to the brink of collapse.
For more info, www.humanesociety.org/animals/wolves

CALL FOR ENTRIES
San Antonio Film Festival will celebrate its 20th anniversary at this year's festival, running July 28 - August 3. The late deadline is February 14 ($70) and the extended deadline is March 14 ($85).
Palm Springs Intl Shortfest, also celebrating its 20th anniversary, will take place June 17 - 23. The regular deadline is March 10 and the final deadline is April 7.
Ongoing Deadlines
Chicago City Limits Comedy Film Fest
www.firstsundays.com
D.Film Digital Film Festival
www.dfilm.com
Hollywood Shorts
http://blog.hollywoodshorts.com
Once a Week Online Film Festival
www.youtube.com/onceaweekfilmfest

PEC Independent Film Championship
www.aivf.org/node/649




Inside Film Home | News & Views | Film Fests by Month
Screenwriting | Past Articles
All Inside Film logos, artwork, stories, information and photos are
© 1997-2013 Inside Film Magazine. All rights reserved.
Do not duplicate or distribute in any form. All other logos,
artwork and photos are © their individual owners.